Online Degree and Certificate Programs
At Carrington, there are many different online programs to choose from, so you can select the career path that best suits your personal and professional goals.
Get Started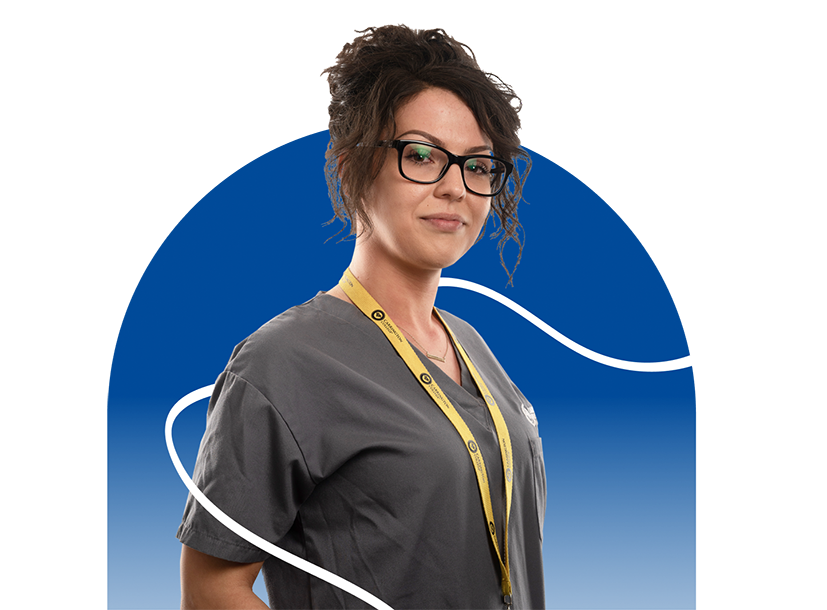 Outstanding Programs
With 4 programs to choose from, you're certain to find the one that's right for you.
Choose Your Path
Both Certificate of Achievement and Associate of Science degree programs are available.
Flexible Learning Options
Conveniently available online.
Affordable Tuition
Affordable tuition varies by program and location.
Preparing for a New Career. Anytime, Anywhere.
We know you have what it takes. That's why we're here to help you reach your full potential. Carrington College offers online certificate and associate degree programs that can prepare you for a diverse range of professional careers.
Carrington offers a really supportive environment, and that support continues even after you graduate. They were really committed to helping me find a job after I graduated. I even did a mock interview session with my Career Services Advisor so I was better prepared for job interviews. That kind of support really made a big difference. It helped boost my self-confidence. When I received four job offers within two weeks, I was so grateful.
Online Programs
Bachelor of Science in Healthcare Administration
Carrington's Bachelor of Science in Healthcare Administration (BSHCA) is an online degree program for students pursuing leadership or clinical science careers in healthcare administration. The degree program welcomes both students who are new to the healthcare industry and those with experience in the field.
Health Studies
Carrington's Health Studies degree completion program provides an opportunity for individuals to build on prior education to earn the educational credential that is often needed for advancement in the health and wellness fields.
Medical Assisting
Carrington College's Medical Assisting program prepares graduates to work in medical offices and clinics.
Medical Billing and Coding
Carrington's Medical Billing and Coding program trains future medical secretaries with the specialized skills and knowledge necessary to perform medical coding and process medical insurance billing and claims within the health care setting.
Medical Administrative Assistant
Students in Carrington College's Medical Administrative Assistant program prepare to work in medical offices, often working with patients, scheduling appointments, and manning the phones.
Bachelor of Science in Nursing
Carrington's Bachelor of Science in Nursing (BSN) is an online RN to BSN completion program for registered nurses. It prepares graduates to be critical thinkers and leaders who have the ability to practice nursing spanning an array of outpatient and inpatient health care settings.
Successful Grads
Ask one of our 60,000+ graduates about their Carrington
experience and they'll likely describe it as life-changing.
see success stories
16 Locations
Carrington has 16 locations across the United States. If we don't have a campus location that's convenient for you, explore our online programs.