Campus Information
380 Civic Drive, Suite 300
Pleasant Hill CA 94523
(925) 273-3922
Campus Hours
Mon-Thu 7:30AM – 10:30PM
Friday 9:00AM – 5:00PM
Admissions Hours
Mon-Thu 9:00AM – 7:00PM
Friday 8:00AM – 5:00PM
Medical & Dental Programs
Veterinary Programs
Veterinary technicians work with veterinarians and other medical staff to help care for animals. Vet techs may draw blood, check vitals, administer medications, and communicate with an animal's owner. Vet techs may work with domestic animals like dogs and cats, small animals like rabbits and mice, or even wildlife. Our Veterinary Technology program in Pleasant Hill can be completed in as few as 19 months.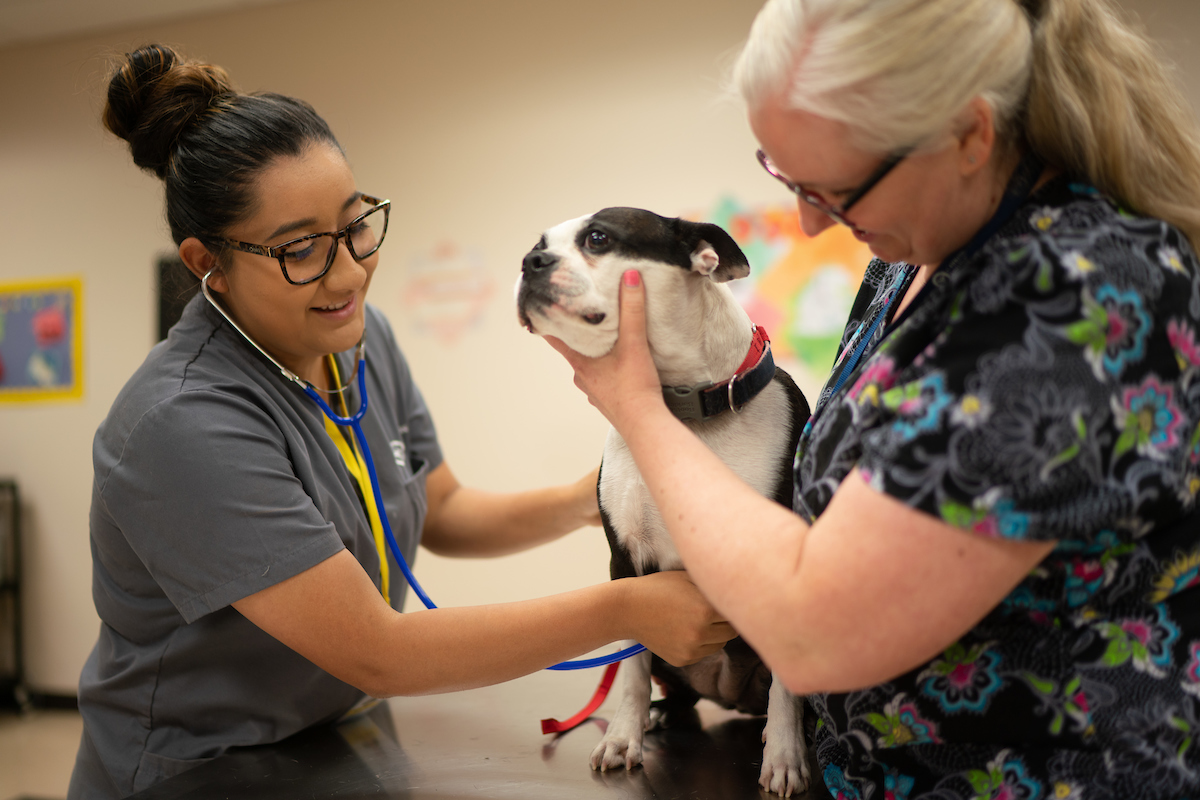 Train for a career at Carrington College
Pleasant Hill Campus' Career-Preparation Programs
Easy Student Access
Carrington's Pleasant Hill college campus is five buildings located west of I-680 and north of Taylor Boulevard. It's about a 40-minute drive northeast of San Francisco or, a 2-hour ride on public transit. Less than two minutes from downtown Pleasant Hill, the campus is great for dining, shopping, and entertainment experiences.
Modern Facilities
The Pleasant Hill college campus occupies 28,000 square feet and is housed in four buildings. The facilities include eight lecture/laboratories, a veterinary lab and surgery room and labs for the Physical Therapist Assistant and Respiratory Care programs.
Classrooms Geared for Learning
The campus also has a student success center equipped with reference materials, textbooks and journals, a student union, general education support and a learning lab, student finance advisors, enrollment service representatives and career service support staff located in the main building.
A Genuine College Experience
At the Carrington College Pleasant Hill campus, you can enjoy a small college experience where you can get the attention you deserve. Here, your instructor will not only know you by name, but they can also get to know you as a person. You will know what to expect from your career in the real world because many of our instructors bring practical working experience from their field into the classroom.